IT'S HALFTIME IN AMERICA (But for real this time)
My dad and I share an NBA League Pass account, and by "share," I mean he pays for it and we both use it because this is how adulthood works now. Not only does League Pass let me watch almost every Cavs game, it gives me unlimited access to almost every NBA Halftime show, which happen to be the most ludicrous events on earth.
Go to @halftimeinamerica for more amateurish recordings and musings from my two favorite make-believe halftime show coordinators.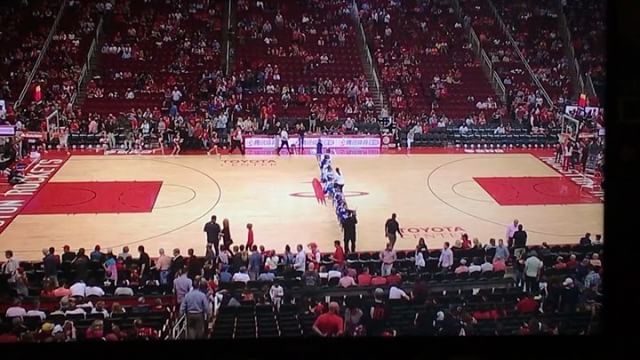 YOUR COWORKERS ARE SO, SO SAD
Your coworkers may smile or look happy or even pump their fists in professional satisfaction but inside they're just like you and me: so, so sad.
These are some of my personal favorites. Check out more at @yourcoworkersaresososad